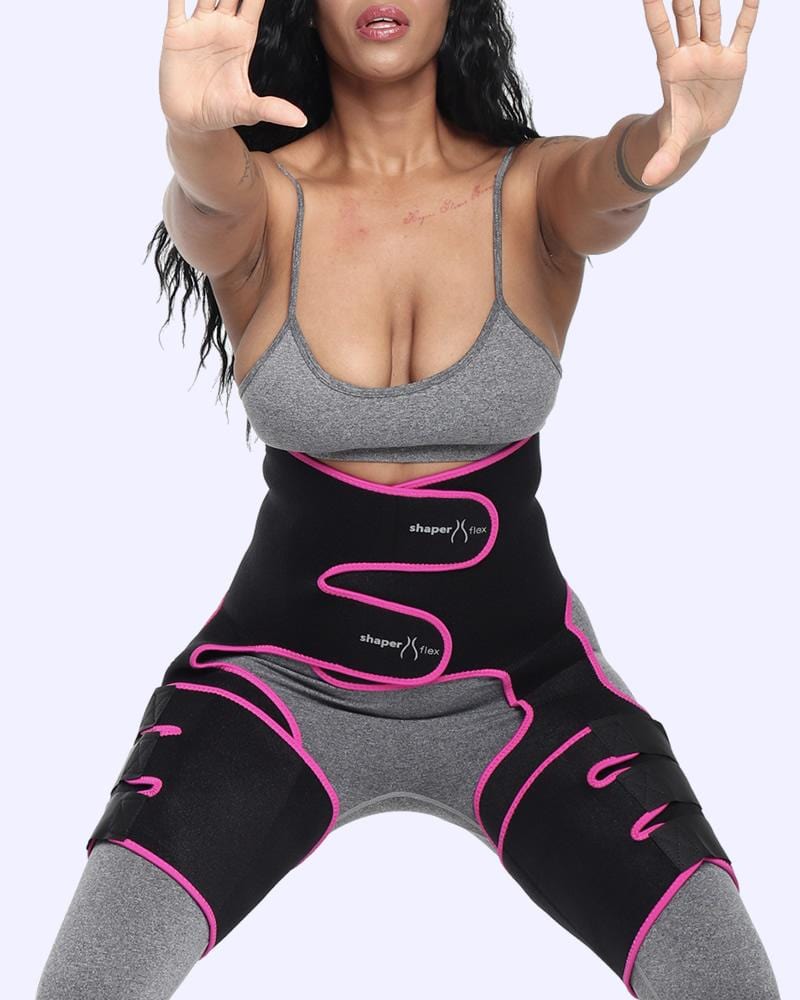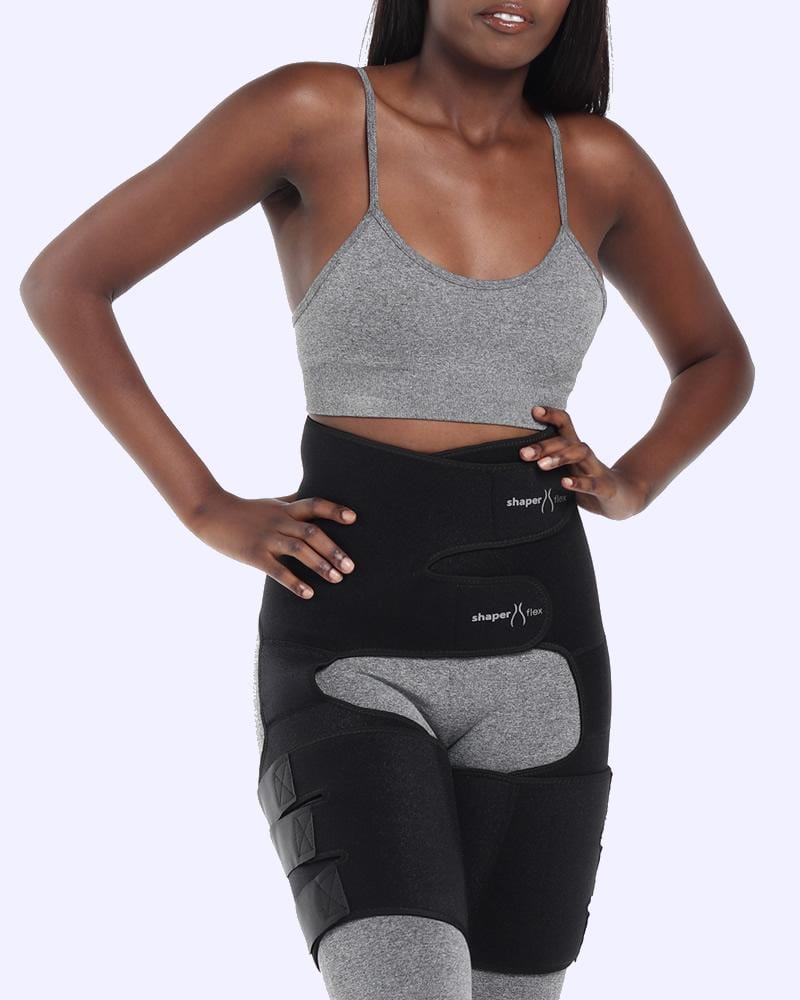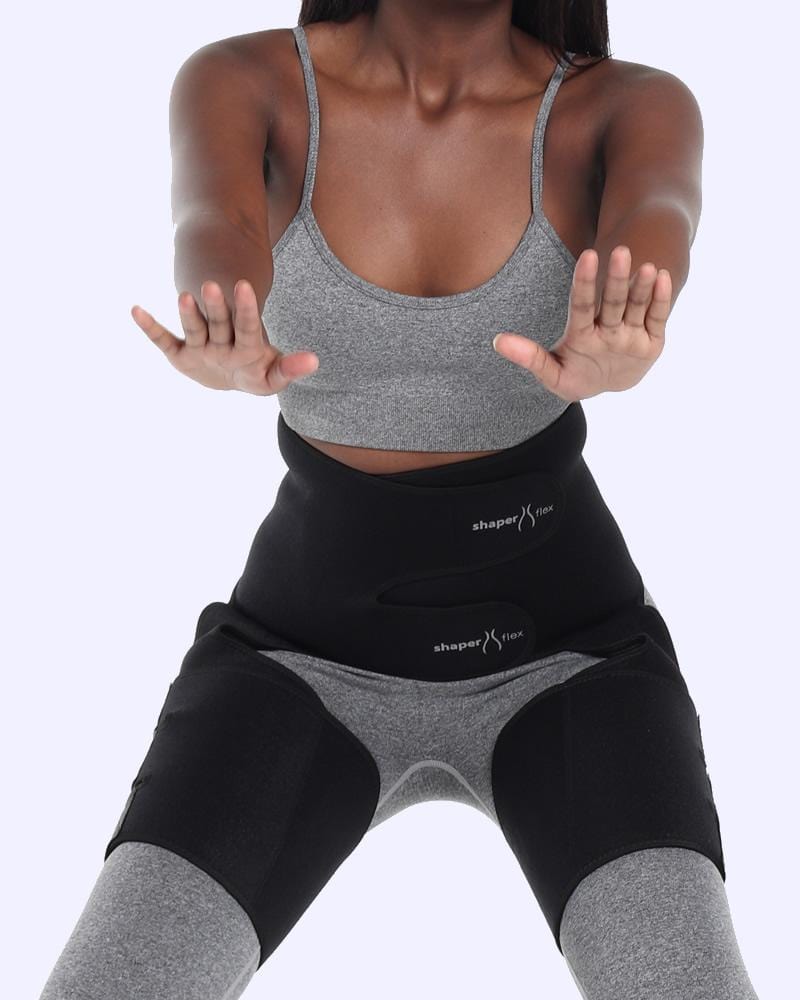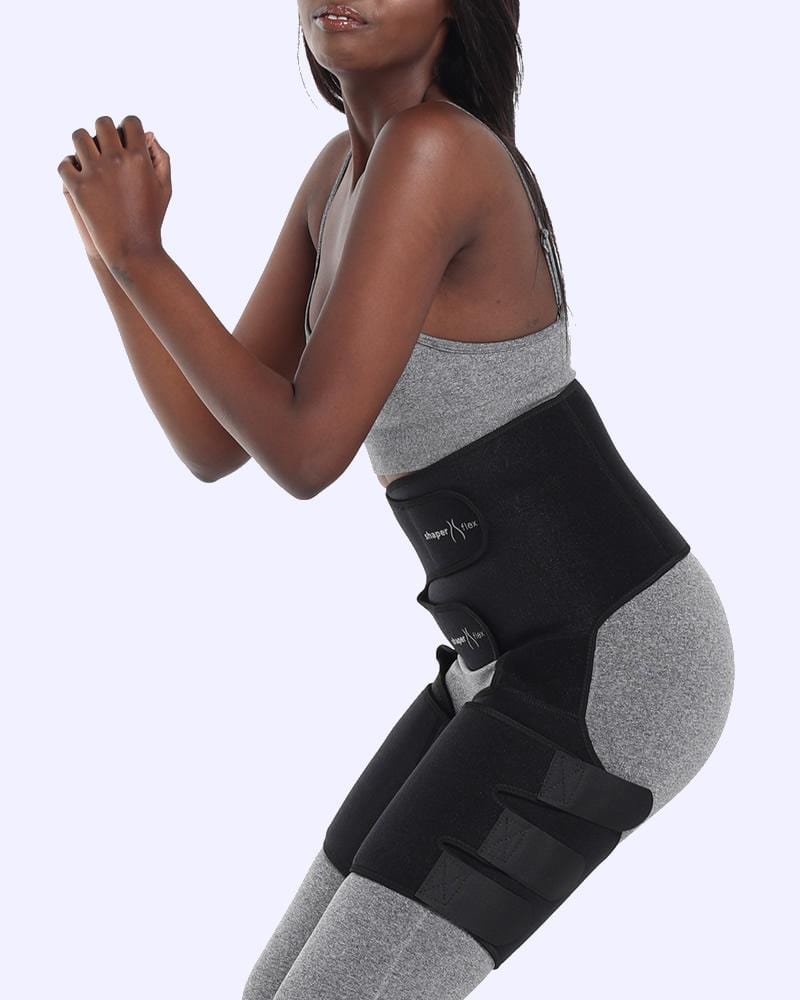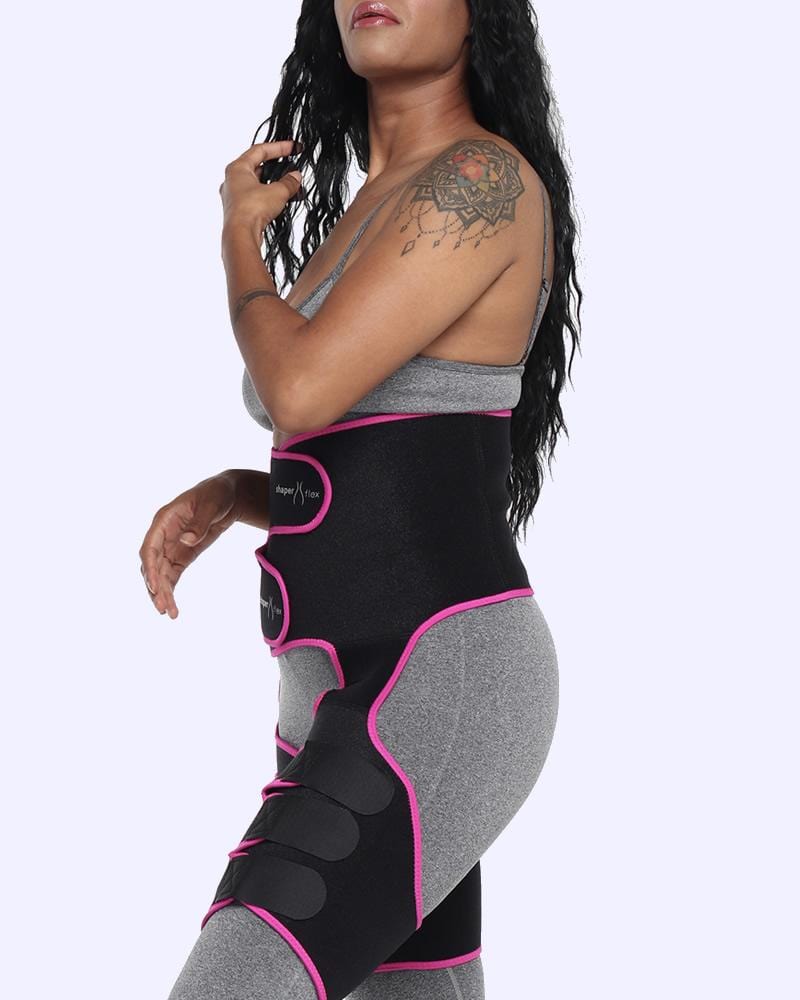 High Waist Compression Thigh Trimmer
---
Made with extra-thick, Latex-Free Neoprene Material that increases thermogenic activity to sweat more and get sculpted!
THE FAMOUS "SAUNA EFFECT" High Waist Compression Thigh Trimmer melts your waist and thighs using the science of thermodynamics. It has full coverage and doesn't slip when sitting down. It helps reduce water weight and melts the fat from the waist and thighs.
The neoprene material used to construct the Thigh Trimmer keeps you cool and comfortable in all circumstances. ANTI-SLIP DESIGN: The waistband prevents the thigh support wrap from slipping or sliding during physical activity. SIZING: Has flexible size options due to universal size-contoured, flexible waist & thigh belts that have adjustable and super-strong velcro straps so that you can achieve a tight fit. It is very comfortable for all-day wear and quick & easy to put on and take off. Additionally, the low-profile groin wrap can be worn under or over clothing as needed. Use your fitness kit during training - when cycling, running, on the elliptical, while rowing and in the sauna, and more! 
 TESTIMONIALS
Joanne
First, let me start by saying it is very comfortable to wear. It looks restricting but it did not restrict any of my movement. It is also easy to put on. Everything is Velcro and once put on, the straps do slip and move. The material is quite flexible and breathable. It didn't feel like I was strapped and bonded. I have worn it several days to walk around the neighborhood which is about a 30-minute walk. I like how trimmer grips my thighs and calls it mental or not, it just feels like it is keeping everything up and firm especially around the booty area. I also use it on the treadmill and when I am pressed for exercise time, I will wear it on Saturdays while I clean the house. It's made of neoprene so the more I do, the more it seems to do in regards to making me sweat (which is a good thing). The shaper is high waisted and although my waist doesn't look quite like the model, I do like that the waist part is adjustable to my comfort level. The shaper is also well made and looks and feels like it will last for a long time. I'm not only impressed but I'm also encouraged to wear it. I have seen a noticeable difference. It deserves more than 5 stars :-)
Johnesha
This thigh trainer fits perfectly. I'm 5'7" about 191lbs and the XL fits great. The material allows the velcro to stick to any of the outer material which allows you to tighten it as much as possible. Inner material neoprene and will make you sweat. The neoprene can be wiped off. When I first opened it had a weird scent. I'll update as I use it over time.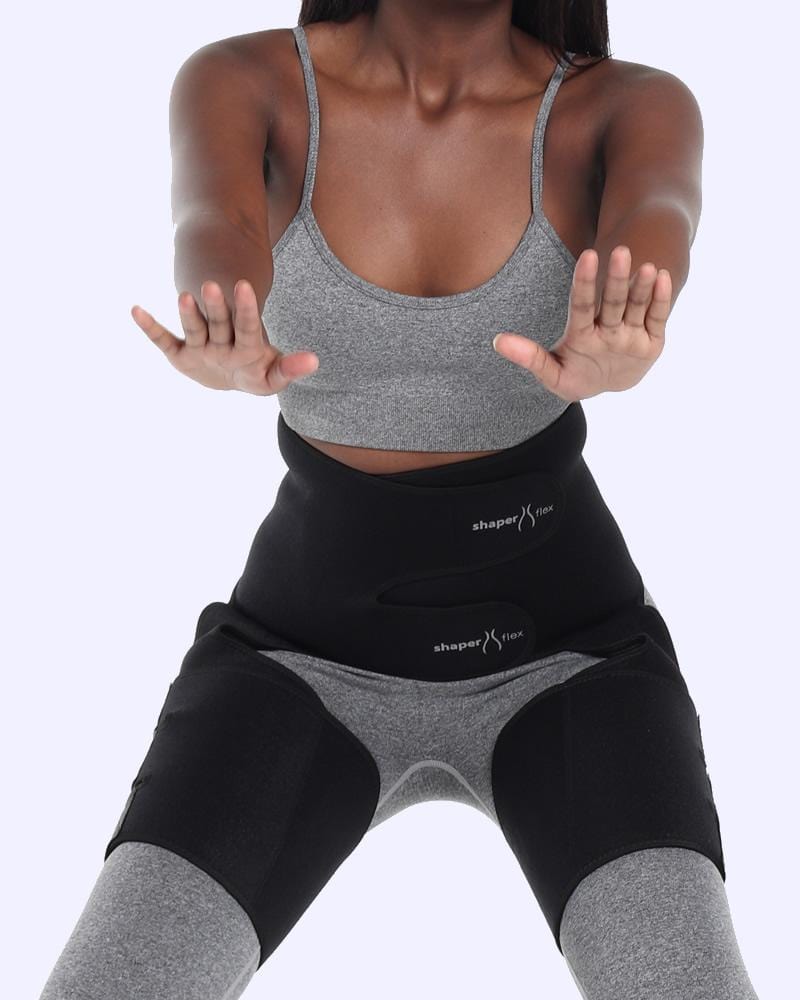 This product has no reviews yet.