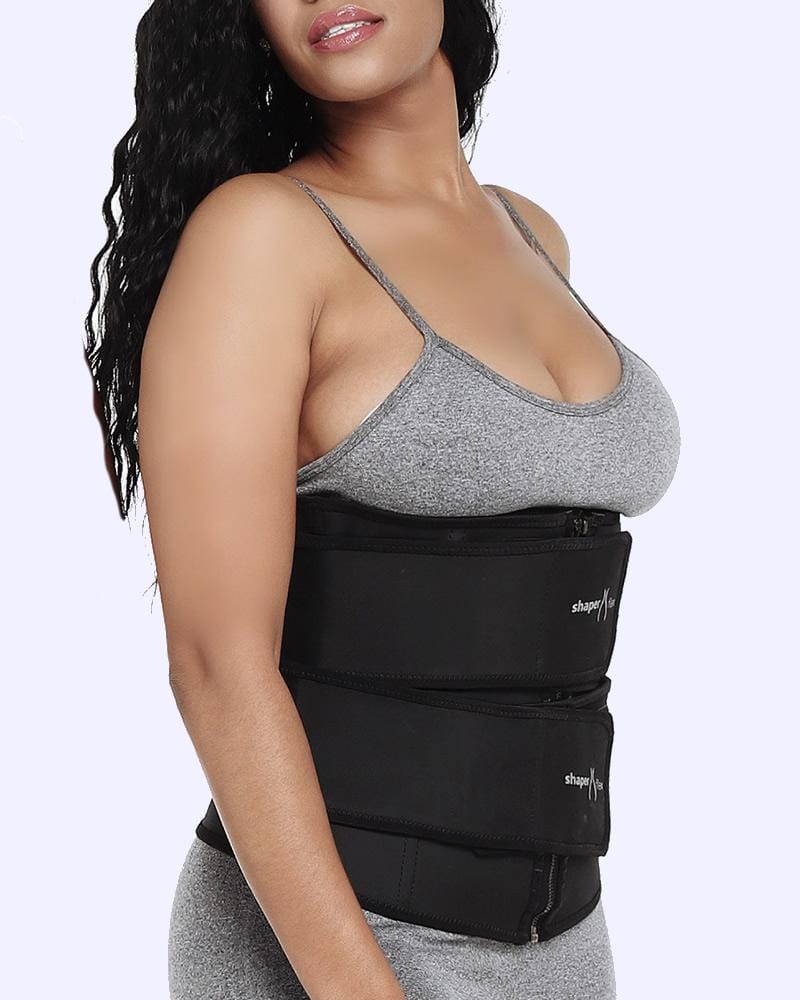 Double Flex Latex Band
---
Ship by:    
 USPS Priority Mail (2-5 days)

How would you know which size to pick? Measure your waist and pick the right size

⇩

SIZE CHART(Unit: CM(Inch)) 
Are you working out or walking? It means you care for your body.
Wait no longer! Do something for yourself!
You will experience the best waist trainer ever. Double Flex Latex Band can be worn during high-intensity workouts, cardio, and abdominal exercises, or just walk.
Even if you don't work out if you wear it for 2 hours or more per day you will get a very healthy sweat. The sauna effect causes your core temperature to increase. The body has to work hard to cool itself, causing a healthy sweat. Using it increases heart rate, cardiac output, and metabolic rate.
Other benefits
7 bones are strategically placed inside the Double Flex Waist Trainer to keep your body in the right position and support your back muscles. 
Product Feature  
The front zipper keeps a tight fit around your waist to achieve a long-lasting waist-cinching effect as desired results.
The double straps help achieve firm waist control and flatten the entire stomach while slimming the waist.
The inside of the belt is lined with 96% cotton and 4% spandex, so you will never break out after use.
 

30 days money-back Guarantee
This product has no reviews yet.